Speakers
Check out everyone scheduled to speak at the CCTI Digital Engineering Conference
here
.
Emcee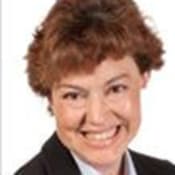 Robin Yeman
Catalyst Campus for Technology & Innovation, Chief Technical Officer, System/Software Architect, Agile / DevSecOps SME
Expertise spanning over twenty-five years in software engineering with focus on Agile/DevSecOps building large complex solutions across multiple domains from submarines to satellites. She advocates for continuous learning with multiple certifications including SAFe Fellow, SPCT (Candidate), CEC, PMP, PMI-ACP, and CSEP. She is a Systems Engineering PhD candidate at Colorado State researching best practices to deliver complex safety critical solutions using Agile/ DevSecOps. Supports multiple government working groups and is a DevOps ambassador at the DevOps Institute.
Read full bio
.
Main Stage Speakers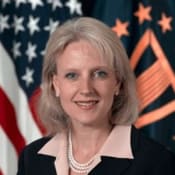 Kristen J. Baldwin
, USAF
Deputy Assistant Secretary of the Air Force for Science, Technology and Engineering
Kristen J. Baldwin, a member of the Senior Executive Service, is Deputy Assistant Secretary of the Air Force for Science, Technology and Engineering, Office of the Assistant Secretary of the Air Force (Acquisition, Technology and Logistics), the Pentagon, Washington, D.C. Ms. Baldwin provides guidance, advocacy, and policy for the Air Force's annual $2.6 billion science and technology program and $1 billion developmental prototyping and experimentation program, conducted at 40 research sites worldwide. She provides engineering and technical management direction on digital engineering, cyber resilient weapons, corrosion control, capability development planning, and the functional management of more than 14,000 military and civilian scientists and engineers. In addition, she is responsible for providing technical advice and counsel to the Air Force Acquisition Executive on a broad range of engineering and technical management areas. As part of this role, she oversees the Air Force's international science and technology outreach via various bi-lateral and multi-lateral engagement fora, including the NATO Science and Technology Organization and the NATO Air Force Armaments Group.
Read full bio
.
---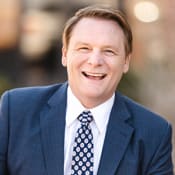 Kevin O'Neil
The O'Neil Group Company, CEO
A native of Colorado Springs, Kevin O'Neil has balanced his entrepreneurial efforts with a commitment to paying it forward. Kevin launched his first company in 1982 and graduated cum laude from the University of Colorado at Colorado Springs in 1989. Kevin is a multifaceted business entrepreneur with a wide business portfolio that ranges from residential and commercial real estate development to defense and cyberspace technology.
Kevin purchased Braxton Technologies, LLC in 2008 through OGC and added six more defense companies to it before Parsons Corporation acquired Braxton at the end of 2020 for approximately $300 million cash. In 2016, Kevin launched the Catalyst Campus for Technology & Innovation in downtown Colorado Springs.
Some of Kevin's accomplishments include being a 2016 Colorado Technology Association's APEX awards nominee, as well as the winner of the 2019 Colorado Springs Chamber & EDC Business Citizen of the Year.
---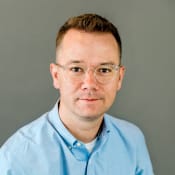 Clint Betts
Silicon Slopes, Executive Director
Clint Betts is the executive director and editor-in-chief of Silicon Slopes and Beehive Startups. In 2013, Betts founded Beehive Startups to tell the stories of Utah entrepreneurs and startups. In 2016, Beehive Startups created a new nonprofit organization and joined forces with Silicon Slopes inside of that entity to empower Utah's tech community to learn, connect, and serve. In addition to his duties as executive director and editor-in-chief, is the publisher of the quarterly Silicon Slopes Magazine; and founded Startup Santa, a state-wide children's book drive to help eradicate childhood illiteracy. A Utah native, Betts studied journalism and political science at Utah Valley University and resides in the Beehive State with his wife and four kids.
---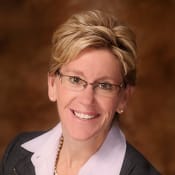 Marcia White
Ogden City Council, Council Member
Marcia White is a Council Member on the Ogden City Council. In her third term, she has focused efforts applying data-driven solutions, financial and operational stability, and bringing forth actions relating to sustainability for Ogden City. She brings business expertise to the city and the council through education and policy.
Additionally, Marcia is the regional economic development planner for the Wasatch Front Regional Council where she works with counties along the Wasatch Front to support the regional, local and state vision of improving local economies. Serving on several boards with diverse missions and constituents, Marcia is active with local and state policy development committees. She was recently elected to the Board of Directors for the Utah League of Cities and Towns, representing 249 cities and towns at the state and federal levels.
When not serving her community or working, you can find Marcia riding her bike, walking her dog, or fishing (usually not catching) with her wife in the place we call home.
---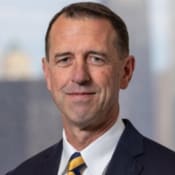 John Richardson
, USN (Ret)
Admiral John Richardson served 37 years in the U.S. Navy, completing his service as the Chief of Naval Operations (CNO), the top officer in the Navy. Since retirement, he has joined the boards of several major corporations and other organizations. While in the Navy, Richardson served in the submarine force. He commanded the attack submarine USS HONOLULU in Pearl Harbor, Hawaii, for which he was awarded the Vice Admiral James Bond Stockdale Inspirational Leadership Award. He went on to command at every level of the Navy. Since leaving the Navy, Richardson has joined the Board of Directors for The Boeing Company, Constellation Energy Corporation, and BWX Technologies. He also serves on the Boards of the Woods Hole Oceanographic Institution, the Center for New American Security, and the Navy League of the United States.
---
Dr. Steven Spear
SeeToSolve LLC, Principal | MIT
Dr. Steve Spear DBA MS MS is principal of SeeToSolve LLC, whose SaaS products support the tapping into of an enterprise's distributed and collective intelligence, and he is author of The High Velocity Edge.
As a senior lecturer at MIT's Sloan School of Management, Spear teaches in graduate and executive education programs and has advised several dozen graduate theses. He is also senior fellow at the Institute of Healthcare Improvement and Associated Faculty at Adriane Labs of the Harvard School of Public Health. His publications have appeared in Harvard Business Review, Sloan Management Review, Annals of Internal Medicine, Academic Medicine, Health Services Research, the Journal of Nursing Administration, the New York Times, the Boston Globe, and USA Today.Spear's research has had broad application and impact, serving as the basis for the Alcoa Business System, the DTE Operating System, the Pittsburgh Region's Perfecting Patient Care System, the Pittsburgh Women's Center and Shelter hotline, and significant programs at companies like Intel, Pratt and Whitney, Intuit, Novelis, and GSK. He's been an advisor to a Secretary of the Treasury, an Undersecretary for Health Affairs at the Veterans Administration, the Chief of Naval Operations, the Chief of Naval Research, the Director of the Army's Rapid Equipping Force, and several corporate leaders. Spear has a Doctorate from Harvard University, where disruptive innovation thought leader, Clayton Christensen was one of his dissertation advisors. He has a Master's in engineering and in management from MIT, and a Bachelor's from Princeton University where he studied economics under Nobel Laureate David Card. He's a board member for the Maimonides School, YI Brookline, the NE ADL, and the Greater Boston Manufacturing Partnership.
---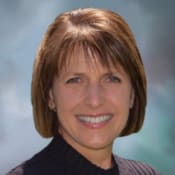 Kim Crider
Deloitte, Managing Director, AI Innovation for National Security and Defense
Kim Crider leads Deloitte's Artificial intelligence (AI) innovation for National Security and Defense where she helps government agencies adopt and implement effective data analytics and AI solutions to address tough national security challenges and is also a Senior Fellow in the Deloitte AI Institute for Government.
A retired Air Force Major General, with over 35 years of experience in managing multi-billion dollar global Air and Space operations, systems acquisition and technology programs, Kim previously served as the United States Space Force Chief Technology and Innovation Officer and the Department of Air Force Chief Data Officer. In addition to her current role at Deloitte, she is a Senior Counselor at The Cohen Group, a Board Director, and an advisor to several non-profit organizations. Kim is highly regarded for her strong executive leadership in building successful organizations that deliver competitive advantage and extraordinary results at scale.
---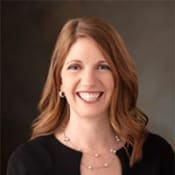 Jennifer Smith
Zions Bancorporation, Executive Vice President and Chief Technology and Operations Officer
Jennifer Smith is Executive Vice President and Chief Technology and Operations Officer of Zions Bancorporation, a multi-state $93 billion bank holding company. As a member of the company's executive committee, she drives transformative technology and operations initiatives, at enterprise scale, for long term customer and
community value. She leads with courage and compassion to create environments of empowerment, performance, and belonging.
Jennifer is committed to serving her community. She is the incoming chair of University of Utah's College of Social and Behavioral Science Advancement Board, member of Utah State University's Data Analytics and Information Systems advisory board; and has previously held positions on the YWCA of Utah's board of directors, United Way of Greater Salt Lake's board of directors, and People Helping People's Board of Directors. She is a previous Big Brothers/Big Sisters of Utah mentor.
Read full bio
.
---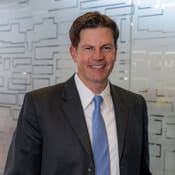 Patrick Barrett
Catalyst Campus for Technology & Innovation, Chief Executive Officer
As CEO of Catalyst Campus for Technology & Innovation, Patrick leads a diverse team of professionals that create a collaborative ecosystem where industry, academia, small business, workforce training, entrepreneurs, startups and venture capital intersect with Colorado's aerospace and defense industry to create community, spark innovation, and stimulate business growth. Catalyst Campus provides an infrastructure platform for small business to support the rapid innovation of technology to solve operational needs for the warfighter. Previously, Patrick held a wide variety of roles at Lockheed Martin for over 23 years, to include his most recent position of heading Innovation and Partnerships. Patrick has a passion for volunteering and giving back to the community and has earned the President's Volunteer Service Award several times. Patrick graduated in 1997 from the University of Washington with a Bachelor of Science Degree in Industrial Engineering. He later went on to earn his Master of Science in Management Information Technology in 2000 and his Master of Science in Business Administration in 2001, both from Colorado Technical University.
Read full bio
.
---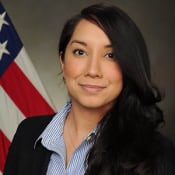 Aniza Brown
Catalyst Campus for Technology & Innovation, Executive Director
As Executive Director of Catalyst Campus for Technology & Innovation in Ogden, Utah, Aniza leads the initiative to create a collaborative ecosystem where industry, academia, small business, workforce training, entrepreneurs, startups and venture capitalist intersect with Utah's aerospace and defense industry. In this role, she is collaborating with the State of Utah, City of Ogden, Weber State University, Silicon Slopes, DOD and small businesses to create a sense of community, spark innovation, and stimulate business growth. Catalyst Campus provides the infrastructure for small business to support the rapid innovation of technology to solve operational needs for the warfighter.
Read full bio
.
---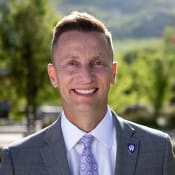 Brad L. Mortensen
Weber State University, President
Brad L. Mortensen became the 13th president of Weber State University in January 2019, after serving in several leadership positions at WSU since 2004. He began his tenure as president with a call to action for the Weber State family to become louder and prouder about the university.
Since then, Brad has celebrated numerous accomplishments with campus partners, including establishing a new strategic plan, expanding community partnerships and economic engagement initiatives, and helping WSU maintain and achieve top rankings in multiple areas, including student affordability and return on investment. 
Brad guides Weber State's efforts to be a leader in transforming lives by meeting all students where they are, challenging and guiding them to meet their goals both academically and in life. This includes expanding access as an open enrollment university, increasing retention and completion rates, providing personalized and innovative learning experiences and striving to become an Emerging Hispanic Serving Institution.
He believes it is his primary role to unlock the creative potential within everyone in the Weber State community, and to guide the university in being an institution that is continually learning and improving.
A first-generation college graduate, Brad holds several degrees, including a doctoral degree in educational leadership and policy from the University of Utah.
---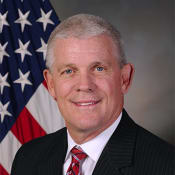 Thomas A. Lockhart, Jr.
, USAF
Air Force Nuclear Weapons Center, Director of Engineering and Technical Management
Thomas A. Lockhart a member of the Senior Executive Service, is the Director of Engineering and Technical Management, Air Force Nuclear Weapons Center, Hill AFB, Utah. He enhances warfighter support as the center's lead for nuclear systems & digital engineering, weapon system integrity, cyber security, test and evaluation, workforce development, technology insertion, and multi-domain system support for Minuteman III, Air Launched Cruise Missile, and Command and Control (C2).
---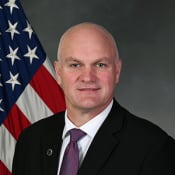 Craig L. Rees, Sr.
, USAF
Air Force Material Command, Director of Digital Campaign
Craig L. Rees is the Director of the Air Force Digital Campaign. The Department of the Air Force Digital Campaign is a coordinated effort to move the activities of our enterprise, government and industry to modern digital capabilities and processes. The desired end state is a collaborative, integrated digital environment that guides, orchestrates, and delivers the means for each individual across the enterprise to access the data, functions and elements needed to do his or her job in a purely digital manner. This includes all functions, from acquisition to sustainment and beyond, not just engineering. Prior to joining the USAF Rees spent twenty plus years working for enterprise software companies. Rees received his BA from Utah State University, his MBA from Portland State University. He recently completed a graduate certificate in Organizational Behavior from the Harvard Extension School.
---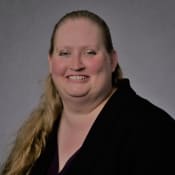 Esther Johnson
Northrop Grumman Space Systems, Director, Digital Innovation Systems and Integrated Digital Environments for Strategic Deterrent Systems
Esther Johnson is the director of Digital Innovation Systems and Integrated Digital Environments for Strategic Deterrent Systems in Northrop Grumman Space Systems. She is focused on leading the Digital Transformation strategy and building digital environments that lead to increased collaboration for Strategic Deterrent Systems. Previous to this position, Esther was the Chief Engineer for the Common Open Mission Systems Architecture program in NGAS. Additionally, she so served as an Agile Coach and MBSE Champion. Esther worked several projects at Northrop Grumman including E-10A, BMC2, JSTARS Recapitalization, and NATO AGS. Johnson began her defense career in the US Air Force where she worked Aerospace Warning and Control, in support of air, ground, and surface operations across the full range of military operations. Johnson received her Bachelors of Science from the Univ of Massachusetts Lowell, her first Masters of Science from Aspen University, and second Masters of Science in Cyber-Physical Engineering.
---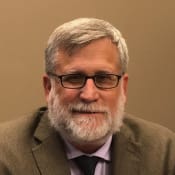 Scotty Nowlin
, DPhil, CSEP, Col, USAF (Ret)
BAE Systems, Chief Engineer
Dr. Nowlin holds engineering authority for a unit that provides the USAF, USSF, and other DoD organizations and combatant commands with innovative solutions to help acquire, modernize, maintain, test, and cyber-harden intercontinental ballistic missile and space systems. Scotty joined BAE Systems in 2016 after serving 24 years as an AF developmental engineer, flight test engineer, Sustainment Center military director of engineering, and USAFA Aeronautics Department Assistant Professor and Deputy Head. Dr. Nowlin earned a Bachelor of Science (Aeronautics—Distinguished Graduate) from USAFA, a Master of Science (Aerospace Engineering) from the Univ of Texas at Austin, and a Doctorate of Philosophy (Engineering Science) from Oriel College, Oxford University, UK.
Read full bio
.
---
Darin Hightchew
Lockheed Martin Space, Director of DevSecOps Solutions for Engineering Technology
Darin Hightchew is the DevSecOps Solutions director for Software Systems, Cyber and Operations (S2CO), the software-focused organization within the Engineering & Technology function of Lockheed Martin's Space business area. S2CO includes programs ranging from satellite ground systems, mission analytics and operations, software engineering, cybersecurity engineering and field system operations. In this role, Darin is responsible for leading several Lockheed Martin Space teams, including Cyber System Security Engineering, Architecture & Intelligence Analysis, Software Factory, Core Data, Model Based Engineering/Model Based Systems Engineering (MBE/MBSE) and Augmented Reality, supporting multiple programs.
Read full bio
.
---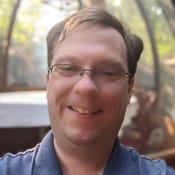 Kyle Fox
Department of Air Force Nuclear Weapon Center ICBM Modernization Programs, Chief Software Officer and Technical Lead for R&D efforts
A key voice in DOD Software innovation Kyle Fox is the Chief Software Officer and technical lead for R&D efforts within the Department of Air Forces Nuclear Weapon Center ICBM Modernization programs. Kyle delivered significant change in the DOD by building the first cloud native and DevSecOps enabled nuclear weapon system via the $100B next generation ICBM weapon system, Sentinel. He is now focused on preparing the DOD for operating the in the rising era of the Software Defined Weapon where delivery agility will be the definitive war winning capability. To accomplish this, Kyle continues to demonstrate art of the possible government and industry teaming, agile execution with continuous delivery in high assurance/safety critical environments, and DOD's ability to apply cutting edge technologies to warfighting applications.
---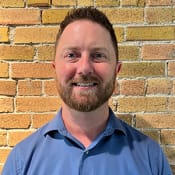 Thomas M. Booth
309th Software Engineering Group EDDGE, Lead
Thomas M. Booth currently leads a research and development team working within the 309th Software Engineering Group EDDGE team that is focused on the value MBSE can provide to Digital Engineering within a DevSecOps software development pipeline for complex software-centric weapon systems. His previous experience includes; USAF F-16 Lead system test and software integration engineer, NASA Orion Computational Fluid Dynamic (CFD) analyst and experimental tester, USAF A-10 Aero performance engineer. Thanks to the USAF STEM+M program he is also currently pursuing a PhD in Systems Engineering from CSU with the focus on a robust MBSE methodology towards sensor fusion optimization using deep learning techniques.
---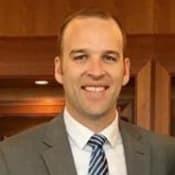 Daniel R. Call
309th Software Engineering Group EDDGE, Systems Engineer
Daniel R. Call is a systems engineer within the 309th Software Engineering Group EDDGE team where he is involved with facilitating digital transformation efforts on legacy Air Force weapons systems. His prior work in the Air Force has included test and evaluation, requirements engineering, and early life cycle systems engineering of aerospace systems. He is currently a Ph.D. student in the systems engineering department at Colorado State University where his research interests are in model-based systems engineering, development and usage of reference models and architectures, and the application of social sciences to systems engineering. He earned his B.S. in Mechanical Engineering from Brigham Young University in 2009 and his M.S. in Systems Engineering from the Naval Postgraduate School in 2018.
---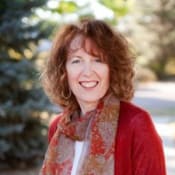 KiMar Gartman
Catalyst Campus for Technology & Innovation, Catalyst Accelerator Program Director
As the Program Director of the AFRL/RV-sponsored Catalyst Accelerator, KiMar and her team aid the Air Force and Space Force in identifying innovative space technology in the commercial sector and transitioning that technology into operational use. The Catalyst Accelerator seeks to strengthen and accelerate companies with innovative space-based technology through training, networking and customer discovery with DoD and commercial users, stakeholders, and decision makers. Prior to working for CCTI, KiMar was the Program Manager of the Center for Technology, Research and Commercialization's (C-TRAC) support of the Air Force CyberWorx program located at the Air Force Academy where she helped bring together academia, industry and government to help the Air Force solve its most difficult problems.
KiMar holds a master's degree in education and a bachelor's degree in secondary math education. As a teacher, KiMar taught mathematics at the junior and high school levels, English as a second language at the university level, and career-readiness courses at the adult education level. KiMar is a published author in the field of education and won an award for her thesis work.